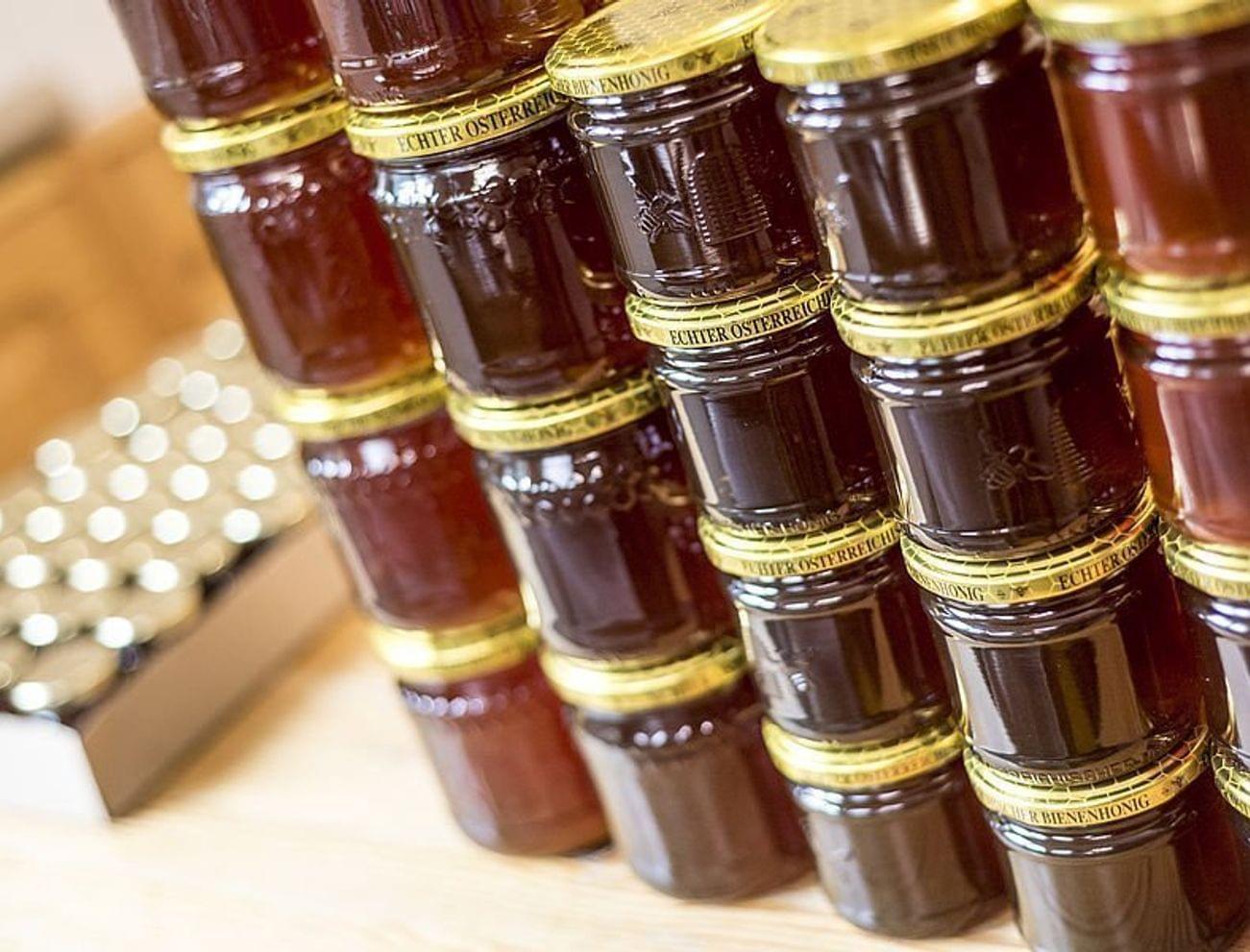 The beekeepers of the Kleinwalsertal
Mountain honey from Ausser Riezlern - honey directly from the beekeeper
Mountain honey from Ausser-Riezlern is one of the specialities of the region. Nature still sets the pace in the Kleinwalsertal valley. Extremely long periods of cold, lots of snow and a harsh climate do not bring nature to life until mid-May.
Only then does everything begin to bloom and the bees have a chance to find food. From this point on, the bees have to turn on the turbo charger. Pollen and nectar must be collected and the new winter stock must be created: all this at a fast pace. In mid-August, the bees set up for the winter once and for all, and by October at the latest, they will completely cease their "flight operations".
Thanks to its unique location in the small Walser valley, beekeepers there are lucky enough to harvest first-class honey. Whether mountain flowers, dandelions, forests or alpine roses - every honey is produced and processed by careful manual work.
Visit to beekeeper Achim Schneider in Ausser Riezlern
Honey directly from the beekeeper: this is not only a precious natural product, but also a taste experience of a special kind. A lot of work, heart and passion flow into every litre of liquid gold. The beekeeper Achim Schneider knows this, and runs his own mountain apiary in the Schwende area. Achim Schneider specializes in honey and bees and produces high-quality honey as well as beeswax candles and propolis tinctures. Yes, even entire bee colonies can be bought from him on request.
"Here in the Kleinwalsertal valley I can harvest first-class honey. Depending on the season and weather conditions, we can harvest great golden yellow spring flowering honey. Later we go to the mountains where we can collect great aromatic mountain blossoms depending on the location and at the top we get from June, but only if all conditions match, an Alpine rose honey." - Achim Schneider
Achim Schneider also opens his doors to guests. He regularly offers guided tours and offers insights into the life of the bees. There visitors learn more about the elaborate handicraft of honey production and the precious raw material.
Nature holiday in the Alphotel in Vorarlberg
Spend an unforgettable holiday at the Alphotel in Hirschegg and embark on a search for traces of the Vorarlberg bee colonies. Visit one of the many beekeepers from the region and learn everything about these artisans. Be a live part of the honey production process and watch the beekeepers very closely over their shoulders during processing. Learn all the information that is important for honey production and with a little luck you can also create your own.
Where in Vorarlberg can you visit an apiary?
Where can I get honey directly from the beekeeper in Austria?