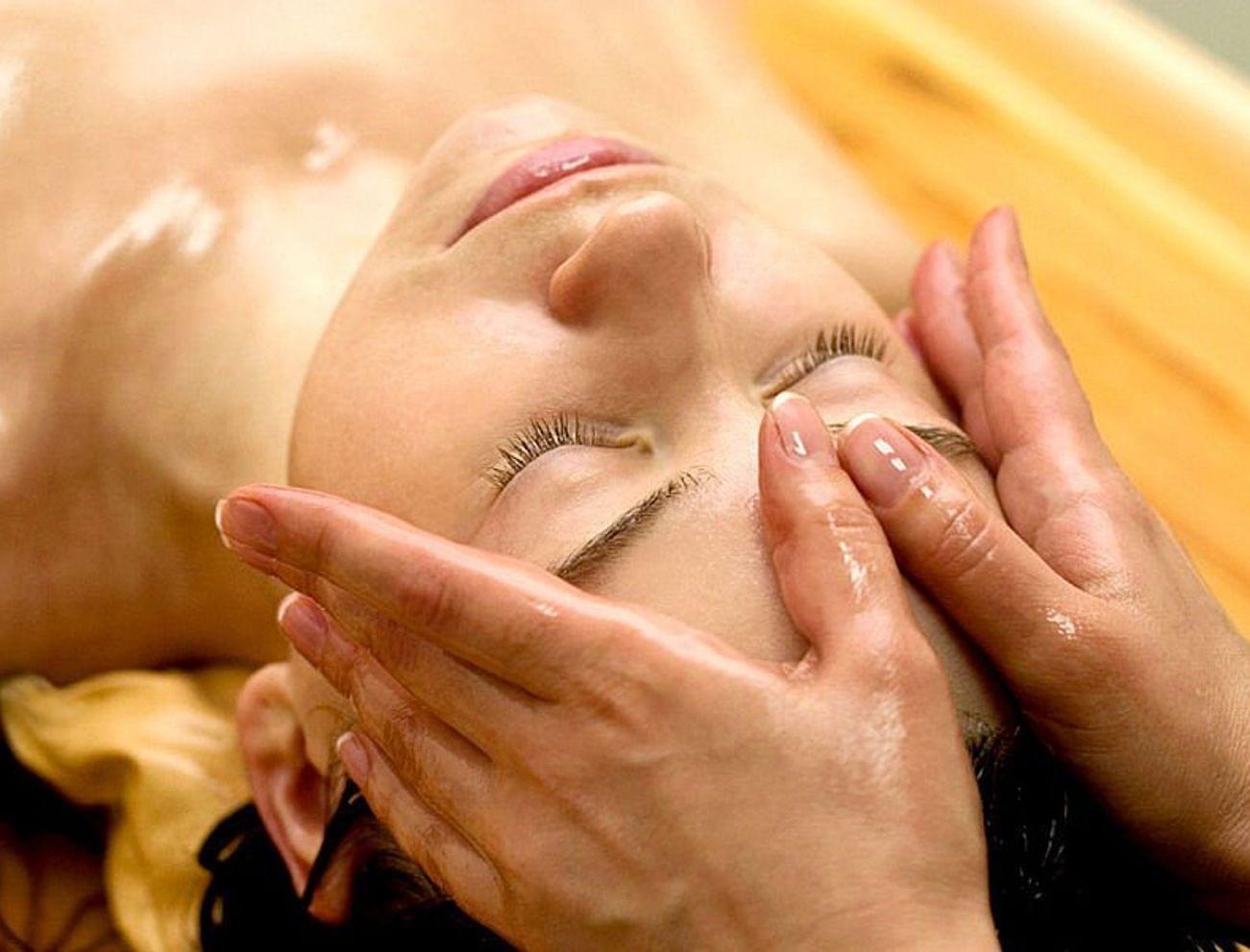 Cosmetic treatments with Vinoble Cosmetics
Vegan cosmetic products from Austria.
As the name suggests, Vinoble Cosmetics products use the highly concentrated active ingredients of the grape for maximum effect in our cosmetic treatments.
The antioxidants, which are present in high concentrations especially in the grape seeds, protect the skin against premature skin ageing and are therefore a miracle cure for anti-ageing treatments. In particular, the power active ingredient OPC (oligomers proanthocyanidines) ensures unique results.
After all, many factors, such as stress, too much sunlight, air pollution and even nutritional deficiencies, are contributing to ageing. The culprits are so-called "free radicals" that damage cells. The active ingredients from the grape massively counteract this process. They act as free-radical scavengers and thus protect the skin in a natural way.
Vinoble Cosmetics treatments combine scientific knowledge, natural ingredients and state-of-the-art production methods in an optimal way. The result is highest quality and optimal compatibility for all skin types.
The use of products from Vinoble Cosmetics in our cosmetic treatments is primarily result-oriented. The high-dose, natural ingredients of the products and the power of the grape lead to quickly visible results.
Thus, an improvement of the complexion is achieved in a very short time. These antioxidants are almost unsurpassed in their effectiveness. All treatments are tailored to the specific skin type, are vegan and unisex.
Fresh mountain air
Ritual : cleansing, exfoliation, facial massage
Our small introductory treatment with freshness kick.
The result: an immediately visible improvement of the complexion
Duration about 30 minutes 49 €

Gentle Mountain World
Ritual : Cleansing, Scrub, Deep Cleansing, Eyebrow Shaping, Skin Serum, Facial Massage, Final Care
Reconstruction, Revitalizing Treatment that promotes the skin regeneration process. For a fresh, relaxed and clear complexion.
Duration approx. 60 minutes 79 €

Alpen Anti-Ageing
Ritual : Cleansing, Scrub, Deep Cleansing, Eyebrow Shaping, Concentrate Cocktail, Facial Massage, Eye Care, Special Lifting or Peel Off Mask, Final
Care Intensive Anti-Ageing Treatment with all the power of the grape, where collagen fibres and cell renewal are stimulated. For a firm, radiant skin appearance.
Duration approx. 70 min € 98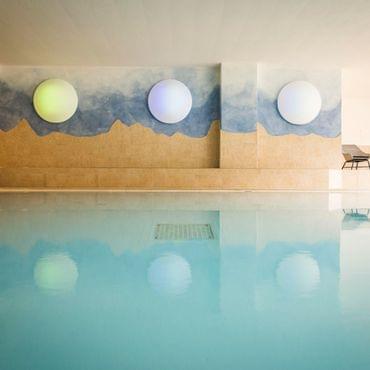 Indoor pool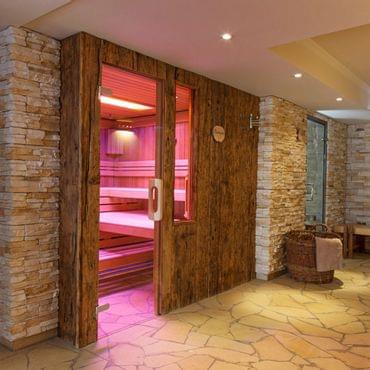 Saunas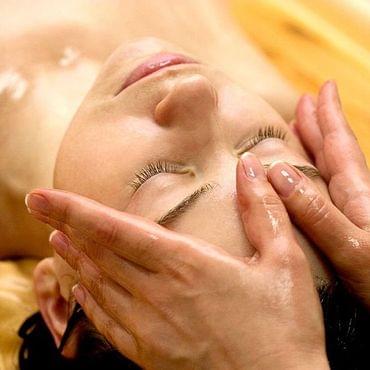 Vinoble Cosmetics & Scrubs
Vinoble Cosmetics & Scrubs