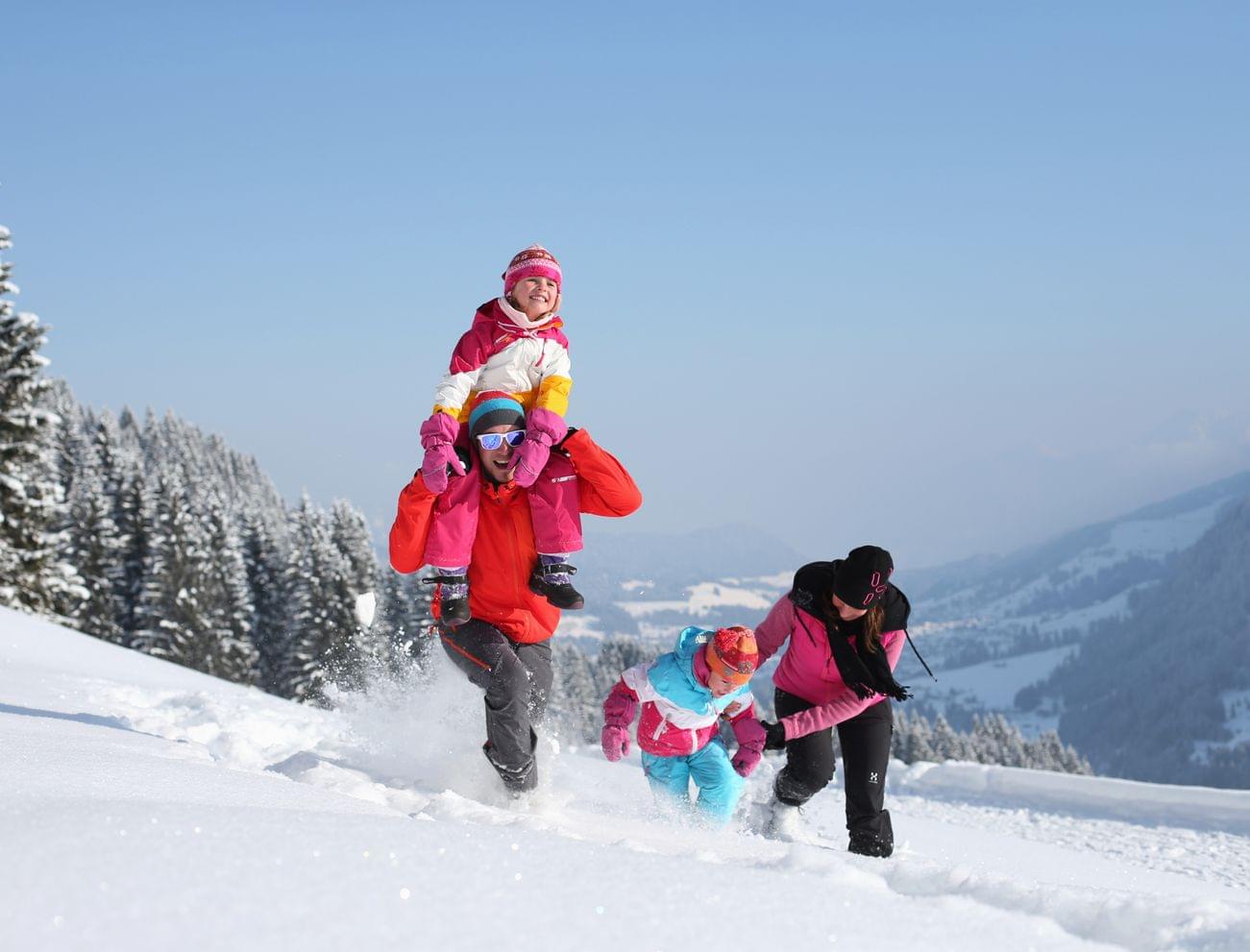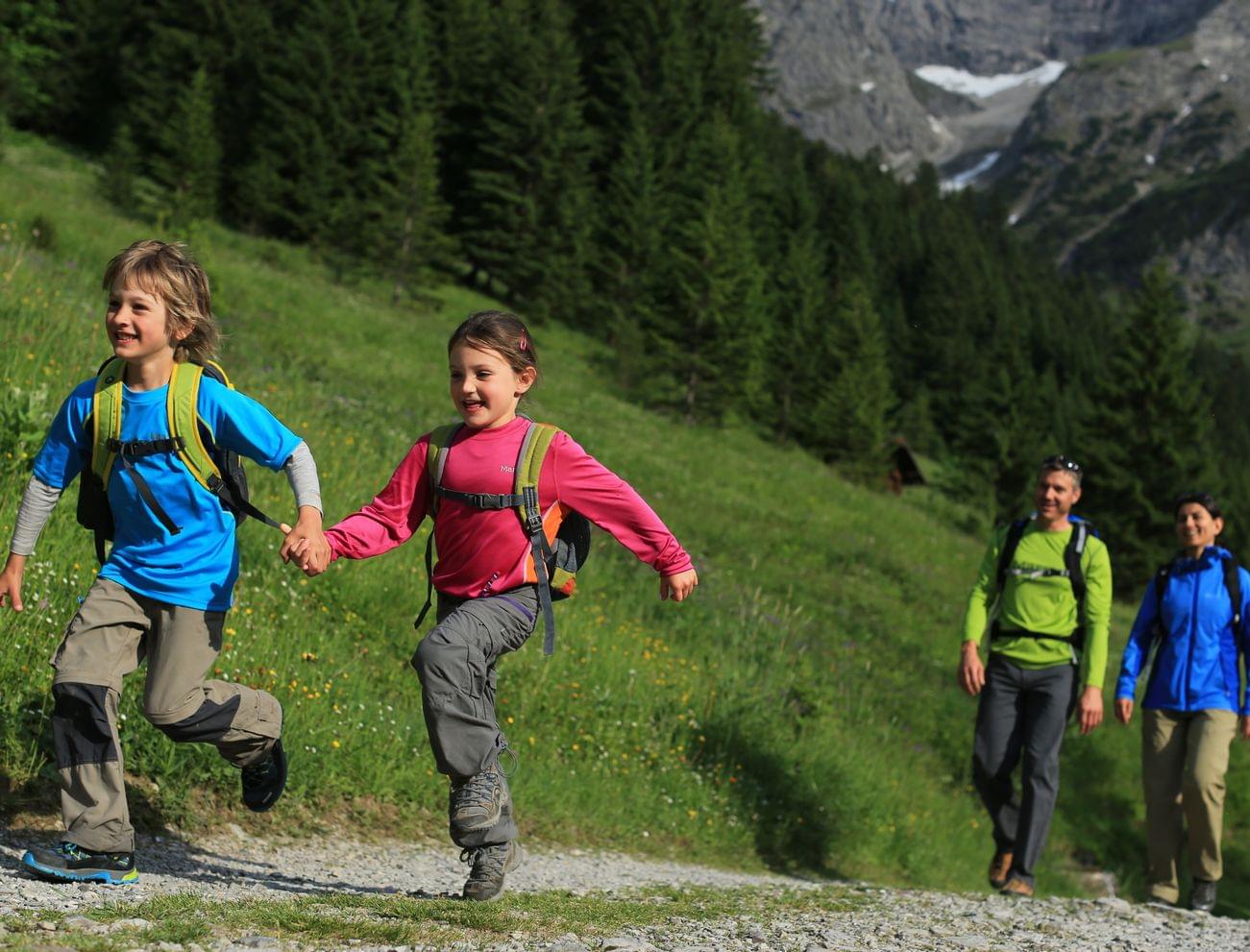 The Familotel Alphotel
What does Familotel actually stand for?
As part of our quality campaign, which we launched with our major renovation in summer 2013, we have been a member of the Familotels, the specialist for holidays with the family, for over 10 years now.
Familotel guarantees family-friendly travel comfort at the highest level - without restrictions and without compromises, but with a whole lot of extras and guarantees. The Familotel's name reflects it all, which means the beautiful holiday guarantee as well as the TÜV seal "OK for Kids".
For families with children, safety is our first priority in order to enjoy a truly carefree holiday. Therefore, the safety of our guests is also our top priority; regular security checks and the basic orientation as a family hotel with increased security regulations ensure this.
These include:
Low-traffic location
Family-oriented infrastructure
Child-proof devices, e.g. safety sockets, door stoppers, edge and railing protection
Tested playgrounds and leisure facilities, selected playgrounds in each house
Short distances: all important facilities for children in the immediate vicinity
Over 40 certified hotels with the official TÜV seal "OK for Kids"
The apartments and guest rooms of Familotel hotels are spacious and designed to accommodate families. We want to make sure that you feel completely at ease and relax in peace whenever you feel like it. At the Alphotel we therefore also have our spacious multi-room apartments with plenty of space and space to revive for all generations!
Family rooms: 3, 4 or multi-bed rooms, some with connecting door
Family apartments: 2 or more rooms in different sizes
Comfortable atmosphere and furniture
Bedrooms which can be completely darkened
Kitchen in the room or spacious common kitchen
24-hour laundry service or guest laundry room
Fixed prices for children
Non-smoking rooms
The child-friendly comfort is not a question of the hotelrating (stars) and should be a reliable standard of quality of all hosts. The complete initial equipment, food preparation options, child seats and back carriers, toys and much more are available directly on site. You only have to pack your holiday bags - we take care of everything else!
Baby monitor
Changing table, pad and diaper pail
Cots and chairs for children
Back carriers, prams and buggies
High chairs and child seats
Baby bath, potty, toilet insert and step bench
Bottle warmer and vaporiser
Food preparation options
Playroom and retreat rooms, nursing areas
Hotel's own playgrounds a maximum of 200 metres away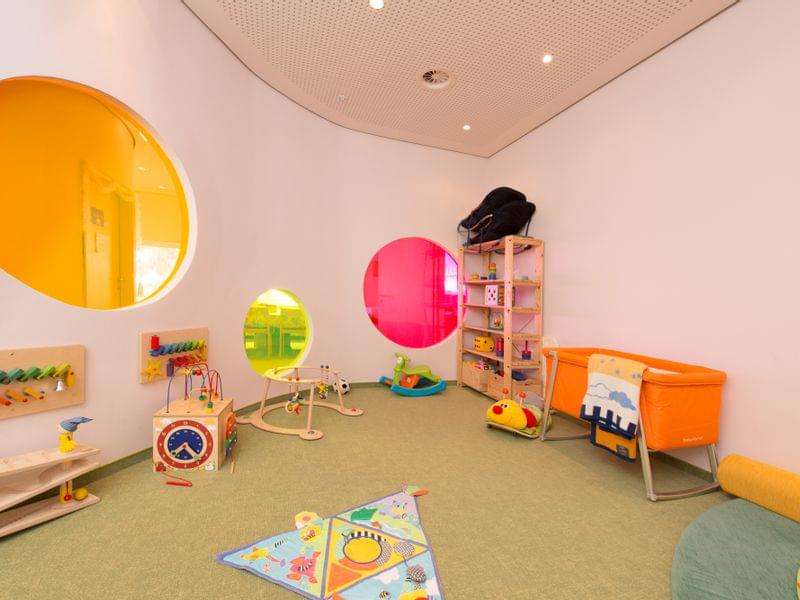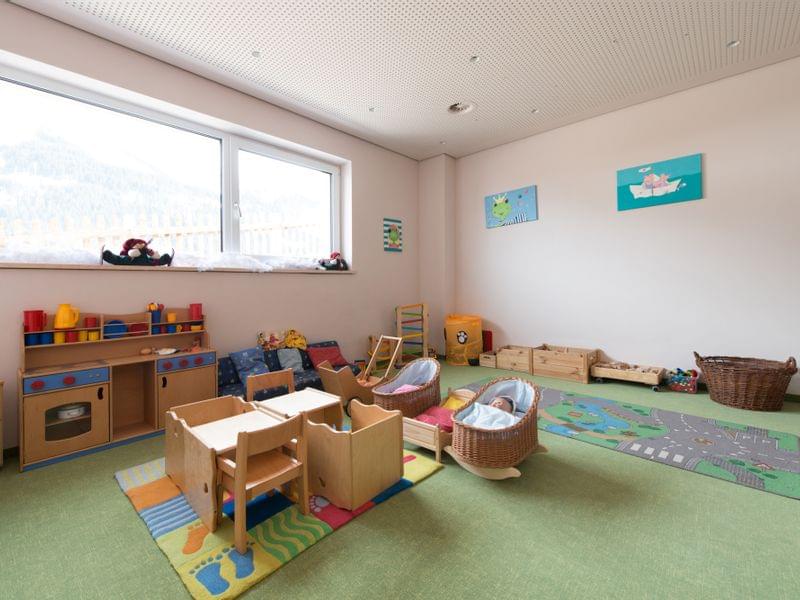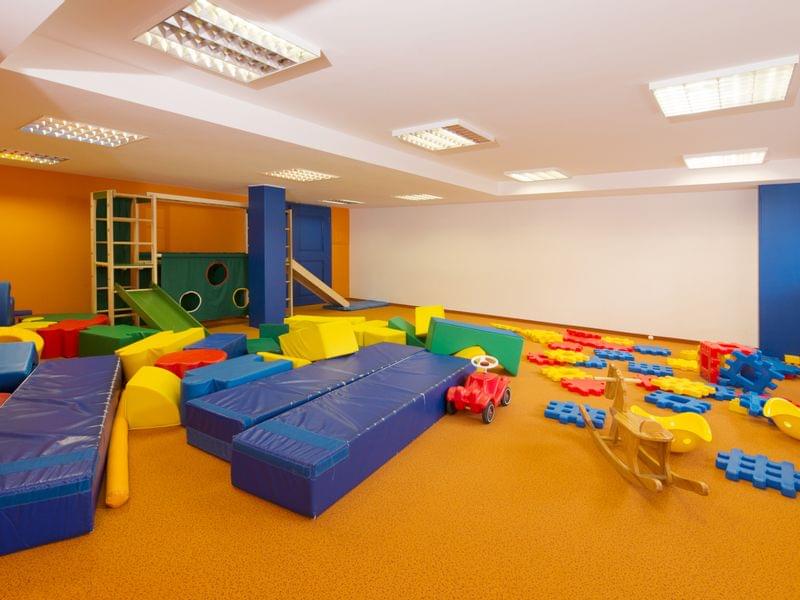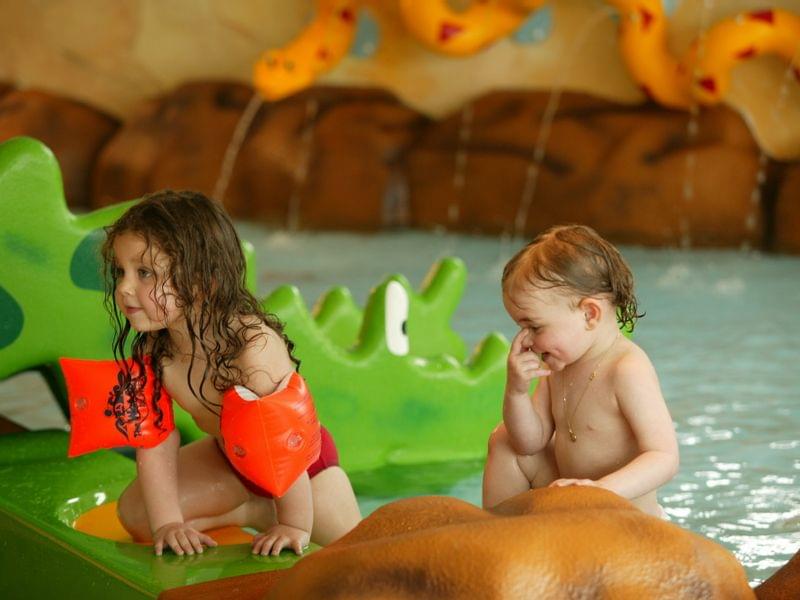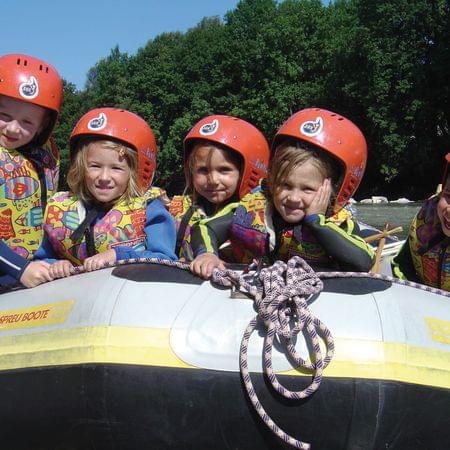 Whether baby, toddler, child or teenager, our family hotel with childcare guarantees the appropriate care, provides play companions and leisure activities, all provided by experienced, first-class trained staff for at least 35 hours and 5 days a week. This way children have their fun - and parents have plenty of time for themselves!
Experience, sports and adventure programme
Get in touch with other children and make new friends quickly.
Spacious playrooms and private games library
At least 2 family programmes per week
Fun with Clown Happy - the Familotel mascot
Staff with first aid training for infants
Paediatricians, pharmacies and emergency services on site
Individual babysitting for a fee; in all baby-friendly hotels: baby and infant care, at least 18 hours/week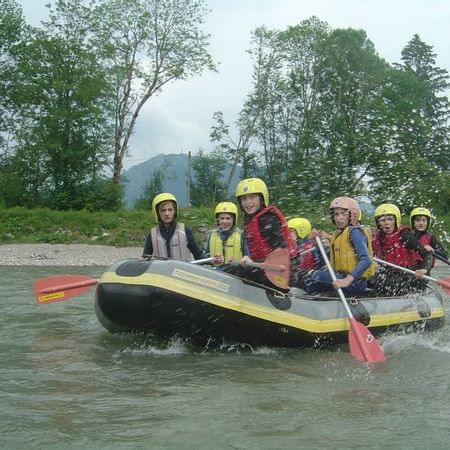 Children have a mind of their own - especially when it comes to enjoying themselves. That's why the Familotel Alphotel offers child-friendly meals and small freedoms, so that picky and finicky eaters are also catered for. We are not disturbed by anything and the little ones are always served first.
The children are privileged
Colourful children's dishes and bib service
Colouring sets and pens on the restaurant table
Large children's table
Full-day drinks and juice bar for children
Mostly Kids All Inclusive
Free movement in breakfast rooms and restaurants
In all baby-friendly hotels: breastfeeding tea, milk formula and jarred food
All-Inclusive Alcohol Free = At least alcohol-free drinks are free
Overnight stay in the booked category, breakfast buffet, lunch snack, dinner, soft drinks also coffee, tea, espresso and cappuccino until the specified closing time also at meals, at least until 22.00.
Whether you are big or small, every guest is a king! We are always there for you with special attention, maintaining the courteous service and living the philosophy of the special family hotel industry: Welcome to Familotel!
Child-friendly hosts and trained staff
Permanent contact people for children and parents
Openness to individual interests and desires for children
Officially excellent quality of service
Breastfeeding-friendly environment, relaxed atmosphere and relieving all-round organisation
Convenient station transfer
Objective hotel evaluation by guest questionnaires and children's products, also online for viewing and evaluating