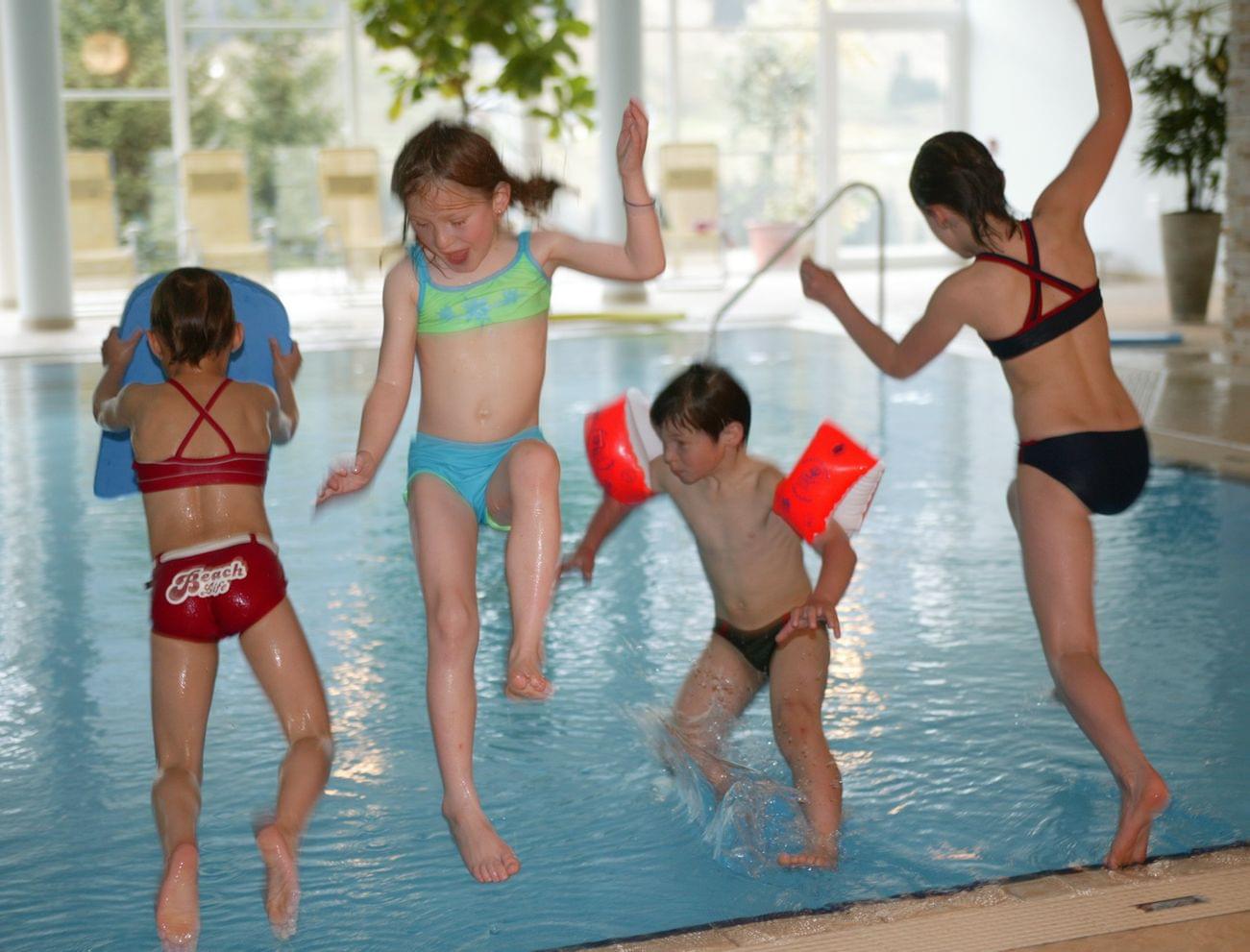 Your child-friendly hotel with swimming course
Fred's Swim Academy.
Welcome to the family hotel with swimming course
Here, kids not only learn to swim for life in a playful manner, but they also discover the warm water as an element where they can feel good and enjoy themselves. State-of-the-art training tools and soaking wet tricks take away the fear and ensure the right pace not only for the children but also for the parents. At Fred's Swim Academy in the Alphotel, we offer swimming courses for children from 4 years of age.
In the 3-stage swimming-learning system, the children are effectively guided to the stylistically correct swimming in their respective development phase. With specially designed swimming trainers, a methodical teaching programme and our trained swimming instructors, your children achieve considerable success on holiday in just a few lessons. For all professional swimmers we have the Seahorse Exam.
Children's swimming courses at the Familotel Alphotel from May to October
Children's swimming courses take place at our Alphotel from May to November. Unfortunately there are no swimming courses during the winter season from December to April.
Group swimming course from 4 years: Mon. – Fri. daily 45 minutes at the weekly price of € 150.00
Private swimming course from 4 years: Mon. – Fri. daily 30 minutes at the daily price of €50.00 (minimum number of participants per group swimming course 3 children, maximum number of participants: 5 children)
If the number of participants is less than the minimum, a private course can be booked for your child. We charge 50.00 Euro per swimming course unit (30 minutes) per child and day for a private course.
Which family-friendly hotel in Austria offers a swimming course?
Can a child learn to swim at the age of four?
Does the Alphotel also offer swimming lessons for adults?